"I've known Fenol and the team for many years now, and I am amazed at what they have been able to build/achieve in that time in terms of their real estate interests. You know why they've been so successful? Because their clients trust them to put their interests first. Keep going!" Bruce M Firestone, Ottawa Senators founder, PhD, Real Estate Investment Coach,
"The services are basically for everyone, whether you take in $20,000  or $150, 000 year or millions a year, This is the perfect company to work with." – Jamar Dixon; Processional Soccer Player, Team Canada, National Champion
"This is needed all over the world. I love investing in real estate myself. Incredible team" – Allen Seto; Real Estate Investor, Engineer
"You guys are the best, the work at my house was done on time and professionally." They renovated my kitchen, and added 2 bedrooms in my basement." – Marie-Sofia Phillip, Full-time nurse
The first time I hired the Makkai renovation team, they replaced my entire roof, then the second time they did my landscape. – Mike Raymond Junior- Entrepreneur
ABOUT MAKKAI REAL ESTATE INVESTING, INC.
Makkai Real Estate Investing, Inc. was built with a focus on providing homes that are comfortable and spacious for individuals with disabilities. My background, along with my past living circumstances, and my training as a professional health care worker in the health and wellness field is what inspires and drives me to start the Makkai Real Estate company.
Office Tel: 613.240.9209
Email: Makkairealestateservices@gmail.com
Prior to immigrating to Canada, as youth I did not have a stable living circumstance. I lived with my relatives in houses that had major issues. The issues these houses would have consisted of leaks, no running water, and no electricity. The roofs were often covered in plastic and cardboard and the doors were falling apart. The rain would cause disruptions to our sleeping situation and we were forced to sleep four to a single bed.
My experience in business and management in Canada began when I became a promoter for the music industry for a total of five years. My company hired some of the biggest Pop Artists and Hip Hop Artists in the international music scene.
My time with that company provided me with a confidence boost but my focus behind my endeavors was mainly financially driven. I learned a lot of skills nonetheless. I learned entrepreneurship skills, interpersonal skills, business development skills, artist management skills and skills in finance. I learned how to manage business partners and investors. Most importantly I learned how to handle big projects and see them through from start to finish.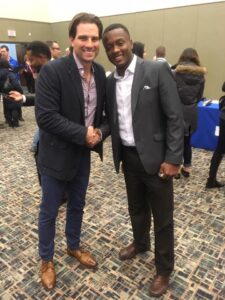 In 2013, I began to question my purpose for the first time. I personally wished to contribute to humanity to a deeper extent and therefore I decided to enter the business of Real Estate with the goal of providing a service to humanity and people in need. – Shelter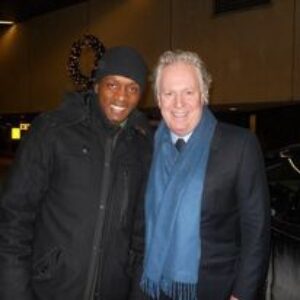 I read books, and I attended workshops, seminars and webinars all relating to Real Estate. I hired many international and local coaches and mentors to teach me. I invested over $200,000 on Real Estate programs.
It finally became time to start the business and I had to build a team in order to the homeowners, the landlords and the other investors. We needed professionals who knew what they were doing and who were individuals with a lot of field experiences.
Office Tel: 613.240.9209
Email: Makkairealestateservices@gmail.com
We added lease-option also known as rent-to-own. This service is for homeowners who have trouble selling their homes or who want to sell their house for fast cash. This service is also for people who would love to buy a home but do not have the ability to provide the full down payment and/or they have a bump in their credit.
We added assignment of contract: This service is for builders and rehabers who are looking for off market deals.
We added a joint venture. This service is for investors looking to partner up with other investors so they can buy investment properties together.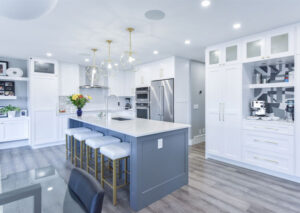 We added construction: Since we had to renovate the properties that we control, we decided that adding a construction branch would be ideal. This service is for homeowners, landlords, and investors who want to renovate their personal homes or investment properties. We Do Interior And Exterior For Residential And Commercial: Kitchen, Bathrooms, Basements, Flooring, Roofing,  Painting, Fences, Decks, Landscaping and more.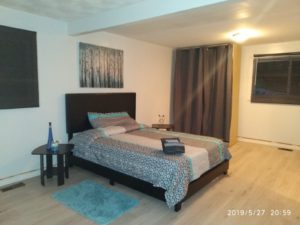 We added Airbnb: This service is for anyone looking to find a space away from home or anyone looking for help with managing their Airbnb. Our company was the biggest Airbnb company in Ottawa before the pandemic hit. Due to the pandemic and the new regulations around the Airbnb market, we had to make some adjustments.
Our Goal is to helped as many homeowners, landlords and investors find solutions to their real estate problems.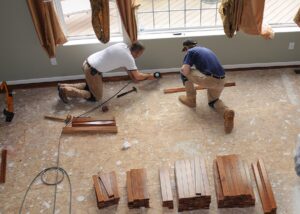 Our Team consist of investors, engineers, designers, inspectors, demolition experts, concrete experts, framers, drywallers, painters, tiles experts, licensed electrical, license plumbers, landscaping and flooring experts including roofers and more.
If you own a residential or commercial property and would like renovate or sell Contact us.
Do you want to renovate your home? Do you want to sell your property fast? Do you want to invest in real estate? You are in the right place!
Office Tel: 613.240.9209
Email: Makkairealestateservices@gmail.com
GET MY BEST SELLER 
Book Title: Living Beyond My Wildest Dreams
You Can Find At Chapters Indigo Or On Amazon